Kyle Waste Water Treatment Plant Crews Making Progress
Updated November 29, 2017 1:40 p.m.
Update on what's happening at Kyle's waste water treatment plant: city staff are encouraged by the efforts of the pumping system they installed yesterday. "What we hoped would happen is starting," said Division Manager Treatment Operations Jason Biemer. "Our staff continue to monitor conditions in the immediate area and downstream of the plant."
CAPCOG launches Text to 9-1-1 region wide
"Call if You Can, Text if You Can't."
The Capital Area Council of Governments has deployed Text to 9-1-1 service region wide after successfully testing that the region's 31 public safety answering points (PSAPs), or 9-1-1 call centers, can reliably receive and respond to SMS text messages.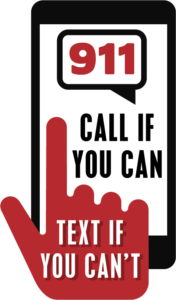 This September, in observance of National Preparedness Month, we are asking all employees to take an active step toward contributing to a disaster ready regional community. Please sign up to get emergency and evacuation alerts in your neighborhood, directly from your local first responders, by phone, text or email. Simply sign up at WarnCentralTexas.org.
Hays County Lifts Burn Ban 8/29/2017