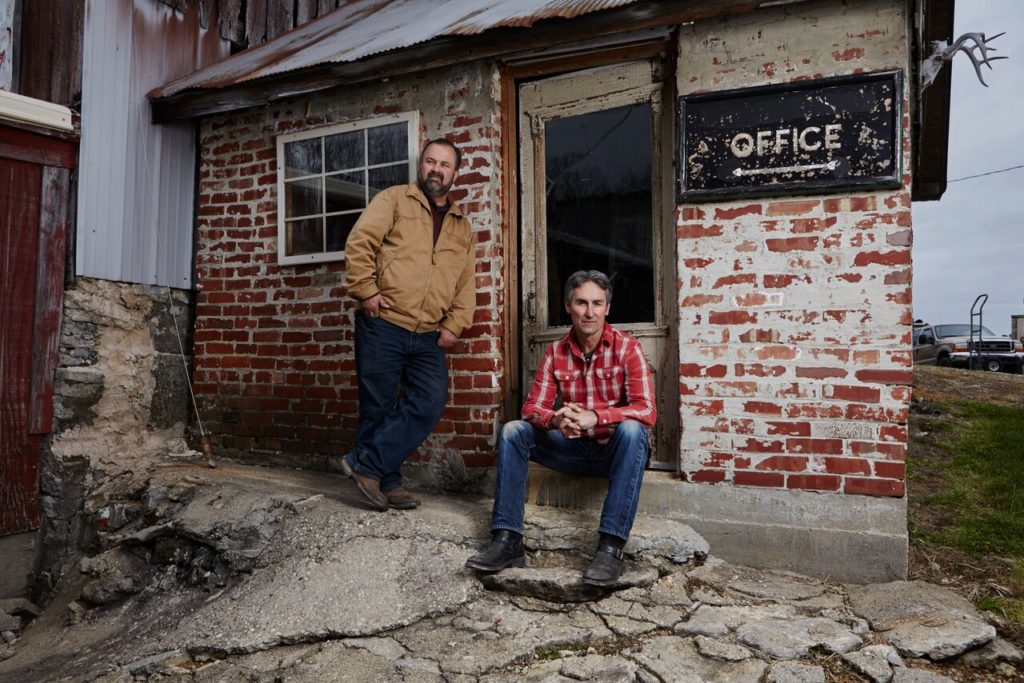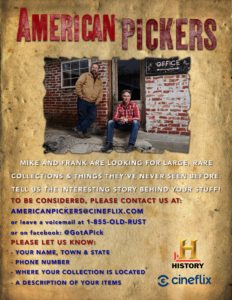 Good afternoon,
My name is Evan and I work on the television show 'American Pickers.' The show will film in Texas this winter. The hosts are looking for people in your area with unique antique collections and interesting stories behind them.
I attached a press release, flyer and photo, and hope you can share with your community. We are trying to get the word out as soon as possible, so the sooner people with large collections reach out to us the better.
Please make sure people who have one of a kind items to sell reach out to us on our phone number 1-855-OLD-RUST (653-7878), or our email, which is AmericanPickers@cineflix.com.
Click here and feel free to share the Got A Pick Post!
Mike and Frank only pick private collections so no stores, malls, flea markets, museums, auctions, businesses or anything open to the public.
My contact info is below, don't hesitate to call me with any questions. Thank you so much for your time and help!
Sincerely,
Evan Linden
American Pickers on History
Email: elinden@cineflix.com
Phone: 646-561-3620